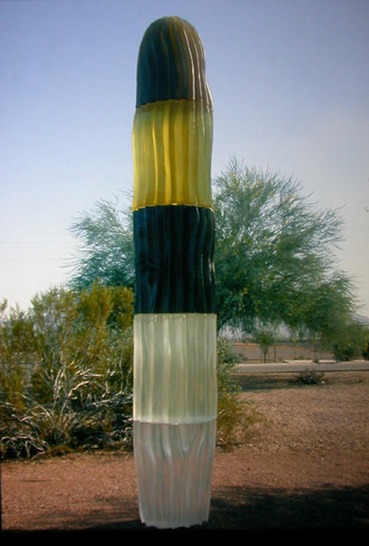 In 2002 I was contracted by Su-Chen Hung for a second site at

Water Spells

, commissioned by the city of Phoenix for the 23rd Avenue Waste Water Treatment Plant.

The project makes visual five sequential stages of water treatment at the plant. The finished piece consists of five castings, joined with optical silicone to suggest the form of a saguaro cactus.


cast acrylic and optical silicone
18"x18"x108"
2003













Photo: Philip Dow